Rosy Strate­gies, a South Flori­da based com­pa­ny, was found­ed on the belief that inte­grat­ed mar­ket­ing strate­gies are need­ed in today's puls­ing mar­ket. Many com­pa­nies do a lit­tle bit of this and a lit­tle bit of that with­out tru­ly eval­u­at­ing their performance/ROI. Rosy Strate­gies goes through the plan­ning process with you to estab­lish a clear direc­tion and uni­fied pur­pose for all your mar­ket­ing efforts.
"

We're honest

&

direct. After all, you don't pay a consultant to sugar coat things."
About Our Founder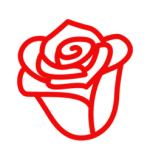 Rosy Lopez is the Founder and CEO of Rosy Strate­gies, an Inte­grat­ed Mar­ket­ing com­pa­ny pro­vid­ing busi­ness­es with a col­lab­o­ra­tive approach to max­i­miz­ing their vis­i­bil­i­ty through Mar­ket­ing, Pub­lic Rela­tions, Brand­ing, Web Devel­op­ment, SEO, Social Media and Con­tent Mar­ket­ing.
With more than 25 years as a senior mar­ket­ing exec­u­tive, Rosy has over­seen the busi­ness devel­op­ment and mar­ket­ing ini­tia­tives of sev­er­al top AmLaw firms. Her exten­sive expe­ri­ence in all mar­ket­ing dis­ci­plines includes com­mu­ni­ty relations/corporate respon­si­bil­i­ty pro­grams, PR, brand­ing, com­pet­i­tive analy­sis, pub­lic speak­ing, coach­ing, busi­ness and prac­tice devel­op­ment, bud­get devel­op­ment and man­age­ment. Rosy works close­ly with a com­pa­ny's lead­er­ship team in devel­op­ing and imple­ment­ing short and long-term strate­gic plans and tac­tics that result in mea­sur­able growth of busi­ness.
Rosy is active­ly involved in the com­mu­ni­ty in var­i­ous lead­er­ship capac­i­ties and assists her clients in cre­at­ing thought­ful and effec­tive strate­gic phil­an­thropic plans for cor­po­rate giv­ing and involve­ment.
Rosy is past Chair of the Unit­ed Way of Broward County's Women Unit­ed, where she also served as Co-Chair for the "Pow­er of the Purse" Com­mit­tee and has pre­vi­ous­ly held the role of Co-Chair for the 3rd Annu­al Women's Lead­er­ship Coun­cil Mag­no­lia Lun­cheon. Women Unit­ed mobi­lizes women donors to become pow­er­ful phil­an­thropists and com­mu­ni­ty change lead­ers. She is also a Found­ing Forty Mem­ber of the Unit­ed Way of Broward County's Lead­ers Unit­ed at the Envi­sion lev­el.
Rosy serves on the Board of Direc­tors for the Broward Health Foun­da­tion, a 501(c)(3) non­prof­it orga­ni­za­tion whose mis­sion is to improve the health of its com­mu­ni­ty by pro­vid­ing resources to pro­mote, sup­port, and enhance the pro­grams and ini­tia­tives of Broward Health. Broward Health is one of the ten largest pub­lic health­care sys­tems in the U.S. oper­at­ing more than 30 health care facil­i­ties includ­ing four hos­pi­tals, a chil­dren's hos­pi­tal, sev­en pri­ma­ry care cen­ters, four Fam­i­ly Health Places, eight school-based clin­ics, spe­cial­ty care pro­grams, home-health ser­vices, health edu­ca­tion pro­grams, free and low-cost screen­ings, and busi­ness part­ner­ships.
Rosy serves on the Board of Direc­tors for Arc Broward, a nation­al­ly accred­it­ed, pri­vate, 501(c)(3) not-for-prof­it orga­ni­za­tion. Arc Broward pro­vides ser­vices to chil­dren and adults with autism, Down syn­drome, and oth­er devel­op­men­tal dis­abil­i­ties, as well as those with var­i­ous life chal­lenges. She also serves on the Win­ter­fest Advi­so­ry Board. Win­ter­fest is best known for its one of a kind Boat Parade that has an eco­nom­ic impact on Broward Coun­ty of over $50 mil­lion per year.
In 2014, South Flori­da Busi­ness and Wealth Mag­a­zine rec­og­nized Rosy with the first ever Apogee Award for Chief Mar­ket­ing Offi­cer of Broward Coun­ty. The Apogee Awards is a unique awards pro­gram cre­at­ed by South Flori­da Busi­ness & Wealth (SFBW) mag­a­zine to rec­og­nize dis­tin­guished lead­ers who hold posi­tions in the C‑Suite of com­pa­nies. SFBW hon­ors a small group of indi­vid­u­als in South Flori­da (one in each of the three coun­ties) whose ded­i­ca­tion to their occu­pa­tion and to their indus­tries and com­mu­ni­ties deserves par­tic­u­lar recog­ni­tion.
Rosy received her Bach­e­lor of Busi­ness Admin­is­tra­tion degree from the Uni­ver­si­ty of Mia­mi School of Busi­ness where she majored in Inter­na­tion­al Mar­ket­ing and Man­age­ment.
STRATEGIC

.

PASSIONATE

.

DETERMINED

.
RESOURCEFUL

.

FOCUSED

.

EFFECTIVE

.
STAND

OUT

IN

A

CROWD

DON'T

JUST

FIT

IN
SOCIAL

MEDIA

,

PPC

,

DIGITAL

ADVERTISING
SEARCH
ENGINE
OPTIMIZATION
We Can Help You With Any Project
THROUGH CREATIVE IDEAS, INNOVATION & SHEER DETERMINATION