Integrated marketing agency
in Miami and Fort Lauderdale,

FL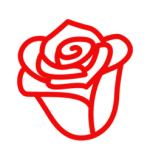 Max­i­miz­ing Your Visibility
Through A Col­lab­o­ra­tive Approach
Integrated marketing agency
Rosy Strate­gies
Inte­grat­ed mar­ket­ing agency Rosy Strate­gies infus­es high-qual­i­ty big firm expe­ri­ence, indi­vid­u­al­ized client ser­vice and cut­ting-edge strate­gies to pro­vide pos­i­tive and dynam­ic pro­grams that ensure your mes­sage is being heard LOUD and CLEAR – Consistently.
FOCUSED

.

PASSIONATE

.

STRATEGIC

.
OUR

VISION
Our Vision is to be your pre­ferred INTEGRATED MARKETING part­ner. By engag­ing your brand to dri­ve busi­ness growth, we work col­lab­o­ra­tive­ly with you to break through the noisy market.
So whether you are a small busi­ness or stressed out mar­keter that needs anoth­er set of hands, our con­sult­ing engage­ments are a very focused and account­able resource to free your valu­able time up. For those who have rec­og­nized the impor­tance and val­ue of mar­ket­ing for their busi­ness, but lack the time and resources to imple­ment it them­selves or hire full-time help in-house, Rosy Strate­gies is an amaz­ing con­sult­ing resource.
We part­ner with your busi­ness to under­stand your ide­al cus­tomer, eval­u­ate your com­peti­tors and cur­rent activ­i­ty, your goals and busi­ness vision to come up with the best pos­si­ble strategy.
OUT

&

ABOUT
THE LATEST FROM AROUND TOWN
Testimonials
CLIENTS LOVE US
I worked with Rosy on a vari­ety of graphics/curatorial projects for the Green­spoon Marder Foun­da­tion Com­mu­ni­ty Arts Part­ner­ship. Rosy was a true expert in all mat­ters, from tech­ni­cal issues to cre­ative con­tent. She was also a high ener­gy per­son whose pos­i­tive nature was con­ta­gious at all times. After all my years work­ing in Man­hat­tan, I place Rosy up there with those that I had the plea­sure of work­ing with on Madi­son Avenue in New York. Def­i­nite­ly the best in South Flori­da! High­ly recommended.
Rosy is phe­nom­e­nal at mar­ket­ing events. Work­ing with her has been an absolute plea­sure and find­ing some­one who will care about your com­pa­ny as if it was their own is hard to come by. From help­ing us craft our press releas­es to exhaust­ing her resources to gen­er­ate vis­i­bil­i­ty for our Mia­mi Mus­cle Beach Week­end in SoBe, she went above and beyond our expec­ta­tions. I'll always rec­om­mend her because she'll always make me look good!